Post by Admin on Jan 8, 2012 19:00:11 GMT -5
*Lillian~Marie~Shane*
[/size]
Full Name:
Lillian Shane
NickName:
Dazzle
Age:
14
Requested Borough:
Brooklyn
Sexuality:
Straight
Likes:
~Heights
~Acrobatics
~Horses and tigers
~Illusions
~Balloons
~Carousals
~Cotton Candy
~Magic
Dislikes:
~Fire
~Clowns
~Snakes
~Spiders
~Being Alone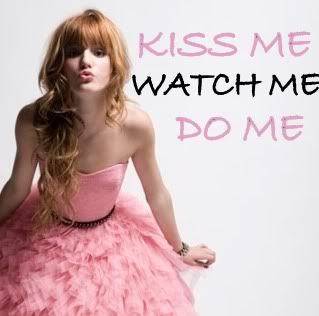 Personality:
Dazzle, how to put her into words. She is a girl of unique curiousities, risk taking and absolute magic. She has always been taught to see the good in everything and she tries to though she has slight anger issues. Growing up in the circus she has a childlike personality, not in a bad way, in a way that she loves adventure, she loves animals and acrobatics and balloons. She is the type of girl to speak her mind and if she has to she will fight. She doesn't like being told what to do because living in the circus atmosphere she never was told what to do except for when it came to her performance standings. She is artistic, logical and fun loving. She is outgoing and loves to just be spontanious and live in the moment, whatever the moment may be.
History:
Lillian Shane grew up in the least ordinary place you would think of for a child to grow up, a Circus. Her father was a ring leader, her mother an acrobat and little Lillian was taken care of by all the Carneys of the circus. By the time she could walk, her father was putting her in the shows as minor parts for his act, the cute little girl brought in more audience members. By age 8 Lillian was given her circus name as Dazzle and trained as an acrobat with her mother as well as the aerial silk art. She loved heights and she was very flexible and very talented in her performing skills. But something happened when they were performing at Coney Island in New York, when Dazzle was only 10 years old, one of her father's fire acts went terribly wrong and her parents and half of the circus performers were caught up in the tragic event and did not make it out alive.
Stuck in New York, refusing to continue travel with the few remaining Carneys, Dazzle took off away from Coney Island. She attempted to live on the street for a few months and she knew how to handle herself quite well but she couldn't sleep outside when winter hit, the weather was too harsh. She found her way to the Brooklyn Bridge trying to sleep one night when a young brunette girl found her. She drug her to the Brooklyn Lodge house and to their leader at the time, Dagger. Dagger sized the girl up, she was too young to be out on the streets and she did have quite a spunky attitude that he liked. He accepted her into Brooklyn and allowed the other newsies to show her the ropes. Along the way one day selling in Manhattan when she was 13, Dazzle came across Medda Larkson at Irving Hall, she admired Medda's performance and asked Medda if there was anything she could do at Irving Hall at that, Medda gave little Dazzle a job as a stage hand and part time performer. At age 14 now, Dazzle still sells papes in Brooklyn but at night she works at Irving Hall.
[/center]