Chase
Jan 8, 2012 18:07:15 GMT -5
Post by Chase on Jan 8, 2012 18:07:15 GMT -5
*NICHOLAS~ALEXANDER~OLIVER*
[/size]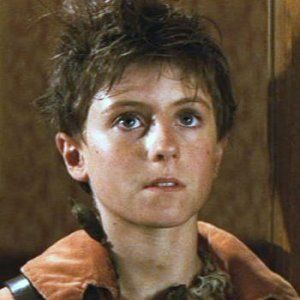 "To die will be an awfully big adventure"
Full Name:
Nicholas Alexander Oliver
NickName:
Chase
Age:
10
Requested Borough:
Five Points
Sexuality:
Straight
Occupation:
The Distraction
Likes:
~Animals
~Rifles
~Hunting knives
~The stars
~Candy
Dislikes:
~Harming Animals
~The bulls
~Being picked on
~Peas
~Being insecure
Personality:
Chase is a adventure loving boy, he is very naive at times but when it comes to business he can be very quick to act or smart. He uses his cute innocent looks to blind the world. His likes to be a bit of a joker, yet his jokes are on him cause he is quite serious at times. He doesn't have a temper, it is really hard to get him upset. Chase always has a smile on his face, unless he is being talked about. Then he likes to stick up for himself. He likes to think of himself as a little leader at times, he talks to himself quite often. He likes to be taken care of and can be quite cute and interested in what advice or stories people have to offer.
History:
Chase was born in England to a family without a mother. This family consisted of his father and a group of six men. As he grew up he learned his fathers profession, hunting. The boy loved the chase of the animal, but the death always bothered him. At age 6 he learned to skin, bath and strip the animals of their meat. Growing up outside under the stars had it's disadvantages. A lot of the furs were sold for money to countries under the table. One day at age 8 Chase's father learned they were to travel to Antarctica. The freezing weather was not something he wanted his son to have to take part in. That day he went to some bidders and traded them fur and his only son. Chase went away with them men whom then sold him to a taxidermist in New York.
The boy was sent to school, and always came home to a new father that was playing poker and bidding on the dead stuffed animals. Chase hated the smell of the house, the look in the creatures fake eyes, and the feeling that he didn't belong. One day on the way home from school decided he was never going back. The young boy always played with his invisible shot gun and shot off at the bulls. He was always carrying a pair of binoculars that he used to watch people. He wasn't a stalker he just liked to make up stories watching from the fire escape of New York. One day he crossed Shadow's path. Shadow seemed nice. He brought him to Ryder, and Ryder said he could stay as long as he took full responsibility of little Chase.
[/center]