Jade
Jan 7, 2012 21:21:03 GMT -5
Post by Jade on Jan 7, 2012 21:21:03 GMT -5
*EMBER~LEE~NGUYEN*
[/size]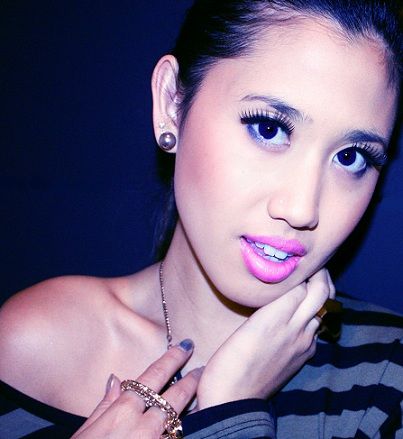 Full Name:
Ember Lee Nguyen
NickName:
Jade
Age:
16
Requested Borough:
Five Points
Sexuality:
Straight
Occupation:
Con Artist
Likes:
(At Least 5)
~Jewelry
~Making money
~Men that stick up for what they believe
~Herself
~Being an independent woman
Dislikes:
(At Least 5)
~Cocky guys
~People that judge
~Screwing up her money
~When people get in her way
~Violent men
Personality:
Jade is a bit of a flirt, she uses her good looks to lore men into giving her what she wants. She is very good with her words and chooses them carefully. She is a bit of a sweet heart and has a soft spot for men. She is quite easy to get along with and can be very naive at times. She is very persistent she doesn't like to take no for an answer. Jade is a little over confident when she percents herself to someone she likes. She doesn't like to be around violence of women, it gives her a flashback effect. She isn't afraid to get dirty if someone pisses her off she can hold her own, but if its a guy she has no problem tell Ryder.
History:
Jade was born on New York near The Bronx. She grew up with her mother and father whom always were fighting, she never liked abuse it somewhat bothered her. When she grew older enough to understand what the words exchanged by her parents meant she wanted to get away. She was school, she could read and write so she wrote her mother a letter stating she'd return someday if things were wrong she could always pray and her daughter would let her know she was alright.
14 years old and days after days of walking she finally met a man. She spoke her story mixed with a few lies and the man gave her money. She did this for another half a year making bank she walked around going to shows, and dinner with some of the riches guys in town. One day she met a boy by the name of Dodger. She instantly like this boy and they became lovers soon after. When she noticed on day he was beating on a girl Jade got in the way. Naturally Dodger got mad and that was the end of that relationship. She had met Ryder through Dodger and she showed Ryder she could benefit the gang. He soon appointed her to be the point five Con Artist. Jade didn't mind as long as she got her cut of the deal. Shelter and some profit, undivided appreciation a little protection, and someone there to always care. Now age 16 she remains part of the gang Conning the men of New York out of cash and anything else she wants.
[/center]