Mirage
Jul 18, 2010 12:14:00 GMT -5
Post by Admin on Jul 18, 2010 12:14:00 GMT -5
;;Its Only;;A Mirage;;
Name:
Denissia Connolley
Alias:
Mirage
Age:
16
Borough:
Staten
Title:
Illusionist
;;A Simple;;Yet Complex,Illusion;;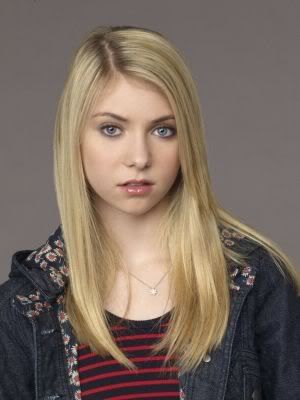 Personality:
Mirage is quite the mysterious type, a girl with tricks up her sleeves,illusions planned out in her mind and a knack for confusing people. She is funloving and can be energetic but she prefers to keep her secrets to herself. If she likes someone then they may be lucky enough to get clued in to her secrets.She is very smart even though sometimes she has trouble with retaining everything,her memory isn't always the best,short term for the most part.She tries to remember as much as she can but don't be surprised if she repeats herself or turns around and asks you the same question she asked you five minutes ago. She doesn't talk much but when she does start talking it is very hard to get her to shutup.
Drifted inside a mind so blurry,
Confusion,distortion,illusion,
A looking glass,a broken bottle
All the same when in a jumble,
Where are we?Where'd it all go?
The meaning of life,nobody knows,
And yet the girl still stops to think,
And find excuse for why daddy drinks,
And mommy cries,and sister is gone
Misguided girl,forgotten,alone
History:
Her father was an illusionist,her mother his assistant, they lived in London where her father and mother persued their careers for the most part. Denissia had a baby sister who was born when she was 5 and while mommy and daddy worked,she stayed home with the nanny and helped take care of her sister. The first 7 or 8 years of Denissia's life was pretty well off, her parents careers took off and they had the money to afford to keep their home,pay their bills and the nanny. Around age 9,daddy came home from work one night,Mommy was crying...they had new competition,another illusionist and people were getting tired of the old acts. Daddy fired the nanny,and from there everything wentdown hill.
Daddy started drinking,they both lost their jobs,but along with that...mommy lost her head. Mommy drowned Dennissia's poor baby sister in the washtub one night,kept crying about how they couldn't afford to feed too many mouths any more and she then came toward Dennissia. Luckily,Daddy stepped in the way of his little girl that was left and told her mother that instead of killing her too,they would just ship her off to the states,to an orphanage or a sweatshop,whichever would take her.
Dennissia arrived in New York not long after and was taken in to work at a factory. She learned quite easily how to sew and mend clothes,how to make things,but her memory still had trouble retaining so much at once that eventually at the age of 11,the factory owner kicked her to the streets. She wondered for quite some time,alone,cold and hungry until she came across a ferry and boarded it without thought. She soon found herself on Staten Island where she wondered around some more and fell asleep on the beach. When she woke up she found herself looking up at an older boy with bright eyes,he asked if she was ok and he took her to the Staten Lodging House. Joker took her in,showed her how to be a newsie and the girl has been doing so ever since but she still keeps her family's legacy alive by practicing any illusion trick she can get her hands on.
*Likes*
-Magic-
-Illusions-
-Beaches-
-London-
-Chocolate-
-shiny things-
-Bright colors-
*Dislikes*
-Dull people-
-Fakers-
-Logics-
-Science((Magic does not need a Science))*
*Poof*