Post by NightenGale on Jun 26, 2010 22:47:51 GMT -5
;;Sing;;Sweet;;NightenGale;;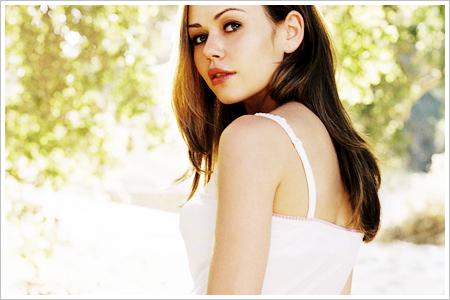 Name: Rosetta Angelina Dziena
Alias: NightenGale
Age:16
Title: Past Bird Leader
*Likes*
-water-
-sailing-
-Bridges-
-Beams-
-Birds((real and human))-
-Dagger((Shhh its a secret))-
*Dislikes*
-Tight Wads-
-People who assume things-
-When people tell her she loves Dagger((she denies it))-
-People getting in her way-
-people who are ALWAYS happy,life is not THAT great-
Persnality: She may look like the quiet,shy type but you must be mistaken, she is loud, bousterious and if you get in her way,fists will fly. She loves to fight, and when she's drunk, oh you better know what to say cause if you piss her off drunk,its ten times worse than her sober. She is almost always seen with a pouty face, it is rare that she smile, and when she does smile, it is a smile she only shares with her fellow birds, a select few newsies, and her fair Dagger. She can curse up a storm, this Irish beauty and she is a fair shot with a slingshot. She can sing, this lil boidie can sing, but only few have heard her lovely singing voice, the mysterious lil boidie.
x
x

x

x
History: Little Boidies don't tell much, not much is known about NightenGale's past. She was born and raised in Chicago until she turned 12, her father got a job in New York, so they up and moved. She was abused as a child, whenever dad hit the bottle, it was
"Come hereh Rosetta...yer so pretteh jus' like yer motheh,"
.... her mother was long gone, died giving birth to her, so she went through years of sexual and violent abuse from her father. When they moved to Brooklyn though, this was her way out. She had been playing down by the docks one day, when an older boy asked her what she was doing playing around and not selling papes. Her reply was that of confusion until the boy explained himself, she smiled and decided this was her scape goat, she had apologized to the man, and said she would get right on selling. She did not go home that night...or ever again, that night she went to the Brooklyn Lodging house, when the leader realized he had made a mistake, she explained her situation to him and only him,and he took her in with open arms, 3 years passed as she trained and soon became Leader of the birds, she's been Birdie leader for a year now and she plans on leading on a legacy.
Parents: She doesn't care to mention
Siblings: none
Possessions: none